When we hear the terms "professional gaming," this field continues to instill doubt and a sense of peculiarity around the world. But if you're a fan of eSports, you'll understand why the gaming industry continues to grow rapidly each year and how professional gamers are more than just game-crazed addicts who would rather play video games than find "real work." Valve's pro-gamer documentary 'Free to Play' features a closer look at 3 renowned Dota 2 professional gamers in their quest to claim the first ever $1 million USD prize by winning "The International," Valve's worldwide Dota 2 tournament held in 2011.
What is Dota 2? A sequel to Defense of the Ancients (DotA), it is a multiplayer online battle arena (MOBA) where teams of five go against one another with the final goal of destroying the "Ancient" building located in each stronghold respectively. Players focus on leveling specific "Hero" characters  to eliminate enemy Heroes and finally infiltrate the enemy base to gain ultimate control of the map. You'll even find Jeremy Lin making a guest appearance in the documentary, fully backing Dota 2 when he isn't spending time on the court.
For those familiar with the game, this documentary is an emotional and exciting treat as we step into the lives of US player Clinton Loomis (Fear), who was the captain of Online Kingdom, Singaporean Benedict Lim (HyHy), captain of Scythe, and finally Ukraine's Danil Ishutin (Dendi), the "impatient" and solo mid player for Na`Vi. The film showcases their early days of gaming, how it affected their families and their personal lives, and how their careers eventually led them to compete as professionals in "The International."
Fan or no fan, the hour-long documentary is still worth a watch as we see the flipside to the image of pro-gamers and witness the sacrifices they had to make in order to achieve their career goals. It is a testament that the gaming industry will just continue to grow in recognition from one generation to the next.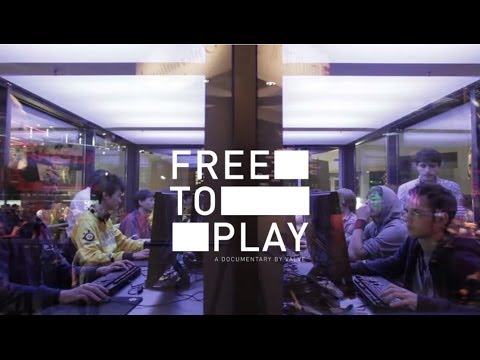 Check out more details at the official website here.
[Source: Valve]