Rising Star Games has kicked off the new year by adding another game to their list of planned releases for 2014.  The game, developed by Swedish developer Coilworks, is called Cloudbuilt and, in partnership with Rising Star Gamers, is planned for release on Steam for the PC.
Cloudbuilt is a futuristic, free-running game that will test gamers' wits and reflexes as you dash your way through ancient ruins built high above the clouds.  Navigating them with your rocket-powered exoskeleton and manipulating the laws of physics to your need, you will not only be trying to beat not only hostile robots, but other players as well as you try to get to the top of the leader boards.  And the fun doesn't end there as there will be all manner of shortcuts and secrets for players to discover along the way.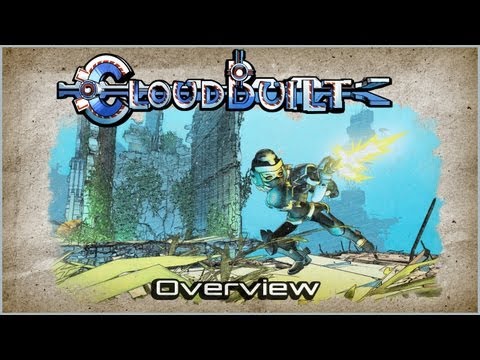 In addition the digital PC release will include:
Over 20 levels with creative, alternate routes to each finish line
Four alternate endings
Branching level selection
Retro-inspired soundtrack
Organic learning curve; discover new skills you never knew you had
Prior to the partnership between Coilworks'  and Rising Star Games, Cloudbuilt was voted by droves of Steam users to be added to Valve's service via Steam Greenlight. Cloudbuilt can be expected to be available on Steam in early 2014.
[Source: Rising Star Games]