Mass Effect 3 is one of the most anticipated titles of 2012, and Bioware is fueling fan desire with the reveal of pre-order bonuses. It looks like this round of bonuses will be mostly guns and gear to make the game a little easier.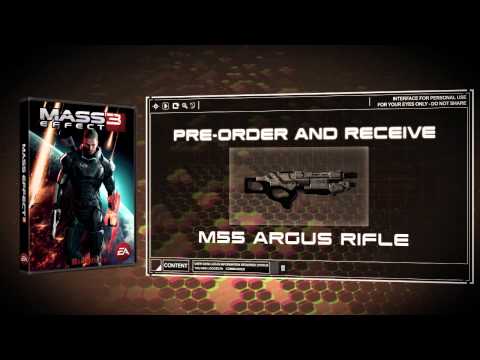 All pre-orders will include the M55 Argus Assault Rifle for in-game use; other bonuses will vary depending on what retailer you choose. Gamestop pre-orders will receive N7 Warfare Gear, including N7 Defender Armor and an N7 Valkyrie Assault Rifle. Customers who pre-order from Origin will receive an AT12 Raider Shotgun.
Looks like only Gamestop and Origin will be getting specific additional pre-order bonuses; ironically, Gamestop has better offers than Origin. This video details the Gamestop bonuses: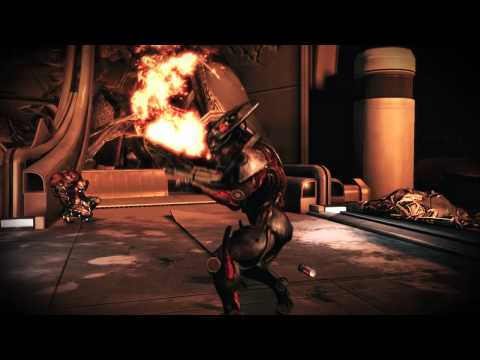 Bioware posted a brief FAQ answering common questions related to these bonuses:
FAQs

Is the M55 Argus Assault Rifle included with the N7 Warfare Gear and Origin pre-order packs?

Yes, the M55 Argus Assault Rifle is a channel wide offer and available to everyone who pre-orders.

I don't have a GameStop or EB Games in my country, where can I get the N7 Warfare Gear?

A full breakdown of regions and availability of pre-order offers is coming soon. You can also check with your local retailer for more information about available pre-order offers.

If I already pre-order the N7 Collector's Edition, do I have to pre-order again to receive the pre-order items?

No, if you have already pre-ordered your pre-order will rollover and you will be automatically granted the items.

How do I unlock the items once I have pre-ordered?

Redemption methods may vary depending on platform and region. Please check with your retailer on how to redeem your pre-order content.

When will the pre-order content be available?

The pre-order items will be available on March 6th when Mass Effect 3 releases.
Mass Effect 3 releases March 6, 2012 for PS3, PC, and Xbox 360.
[Source: BioWare]