Ubisoft has just unveiled a teaser trailer for Assassin's Creed: Unity, making it the fifth installment in this longtime series. By the looks of it, players will be stepping straight into the chaos of the French Revolution (1789-1799), made obvious in the short clip by a French banner, the Notre-Dame cathedral, and most prominently, the infamous guillotine. The teaser takes you briefly through the streets of Paris and depicts our new assassin perched atop a roof as he observes a public execution. He takes a quick glimpse at his pocket watch, wondering if he should intervene.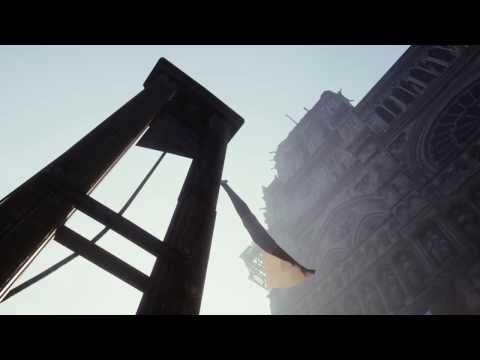 Can't say that we weren't expecting another Assassin's Creed since Ubisoft previously confirmed that we'll be seeing new titles for at least 3 years respectively. The question is, will Assassin's Creed: Unity be exclusive to next-gen consoles? Don't fear, there seems to be a hint that the game will also be made available for the Xbox 360 and PlayStation 3:
"Qu'ils mangent de la brioche [Let them eat cake]! We have been working on the new Assassin's Creed for more than three years and although we weren't quite ready to show you our full vision for a next-gen only AC, it seems Abstergo are trying to force our hand!" quotes the developer alongside the video.
The game is scheduled for a Christmas 2014 release, so be sure to check out the video below as we wait for more details in the upcoming months.
[Source: Ubisoft]